How and Why Content Marketing Can Help Your Business
Kalamazoo's one-way streets almost deterred me from getting to the conference hotel, but I got used to them after the first day—with the added incentive of growing my food marketing and supply chain knowledge. Three food product booths lined a hotel lobby aisleway. There was an immediate, stark difference in their approaches. Two of the booths took a more hands-off approach, leaving samples out for folks and getting into shallow conversations about their products with passers-by. But at the third booth, which had comparatively the smallest crowd, I saw the booth staff talking to people for more than a couple seconds.
The remainder of the two days, I heard from the leaders of some of the most recognizable food organizations: grocery store chains, specialty food product manufacturers, household names, supply chain experts, and alcohol brands. I remember bits and pieces off the top of my head; and I have all my notes from the keynotes. But the Goldilocks booth stuck with me. They were able to use a solid advertising strategy (product samples and calling out to attendees) but they also clearly knew how to employ content marketing (building relationships).
And because of that advertising-content marketing balance, I saw them making sale after sale to their qualified leads vs. the other booths' products, which I never saw people carrying around.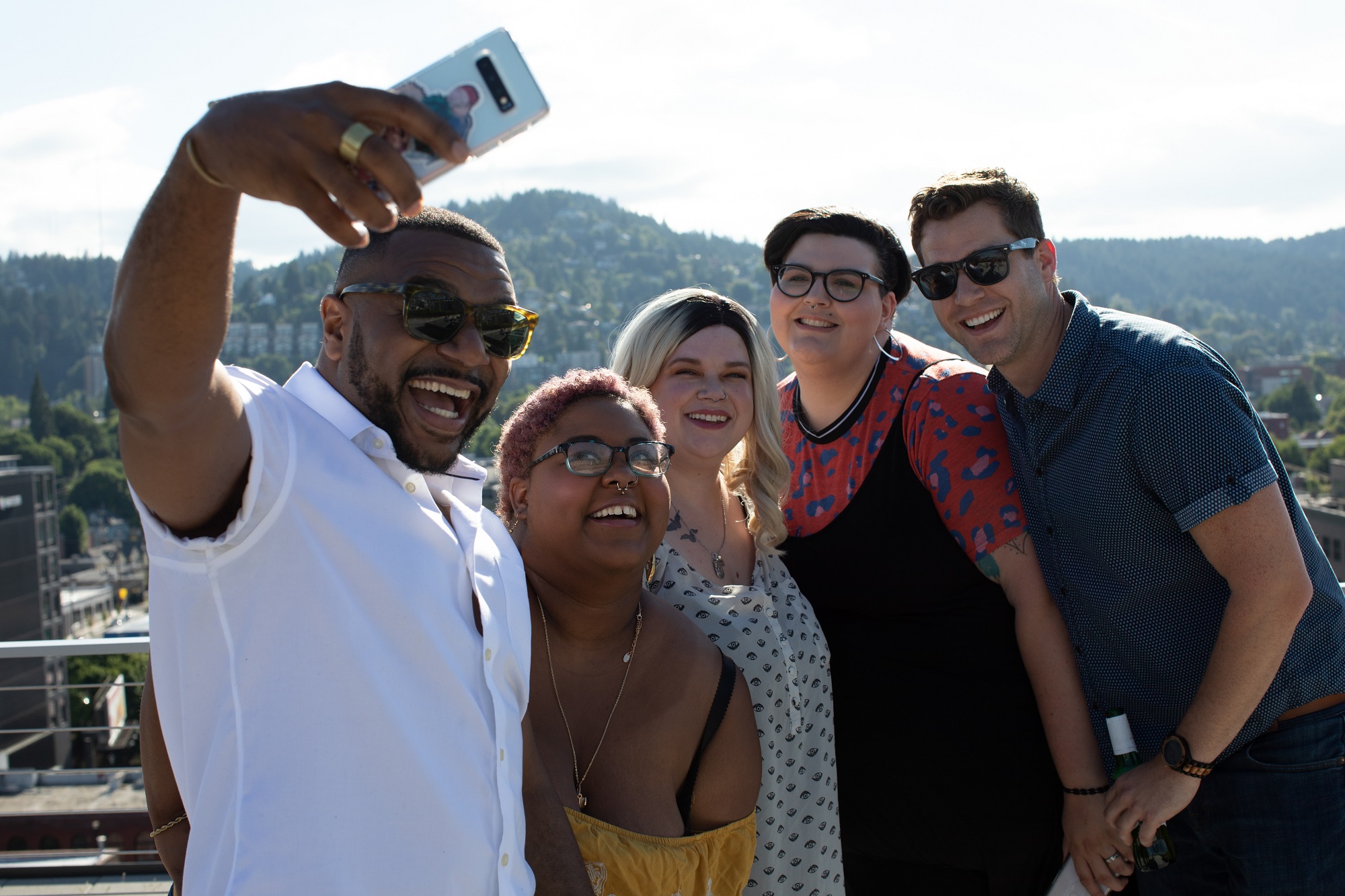 Customers today have different communication preferences for learning about products than they did even ten years ago. They don't want the door-to-door vacuum cleaner salesperson. (Most people probably wouldn't even answer the door.) They want someone who will talk to them like they're human beings before the sales agenda.
Businesses need a balance of advertising and content marketing to inform and engage consumers. Many companies have the advertising side of things set, but content marketing can be more elusive.
Content Marketing Approaches to Boost Brand Awareness
Content marketing is about building and fostering customer relationships, using typically longer-form content to tell your business story. There are tons of content options, but let's talk about the most common types of content marketing you can use to boost brand awareness.
Blog Articles
Blog articles are the cornerstone of content marketing. Besides being essential to your search engine optimization (SEO) success, they develop your thought leadership and help form an emotional bond with your audience. The ideal length of a blog article will vary on the subject matter and audience. One thousand words is generally a good place to land for non-technical readers. But you should have a combination of long-form and shorter-form blogs to fill out your site—so folks can take themselves down the sales funnel.
How do you choose blog article topics?
Consider the interests and needs of your customers relevant to your offering or industry. For example, an olive oil retailer might want to add blogs with recipes that utilize their products. People often enjoy dipping bread in olive oil, so a no-knead bread could pull in more customers. Service-based businesses can also use that same technique, thinking through target audiences' hobbies and how your content can relate to them.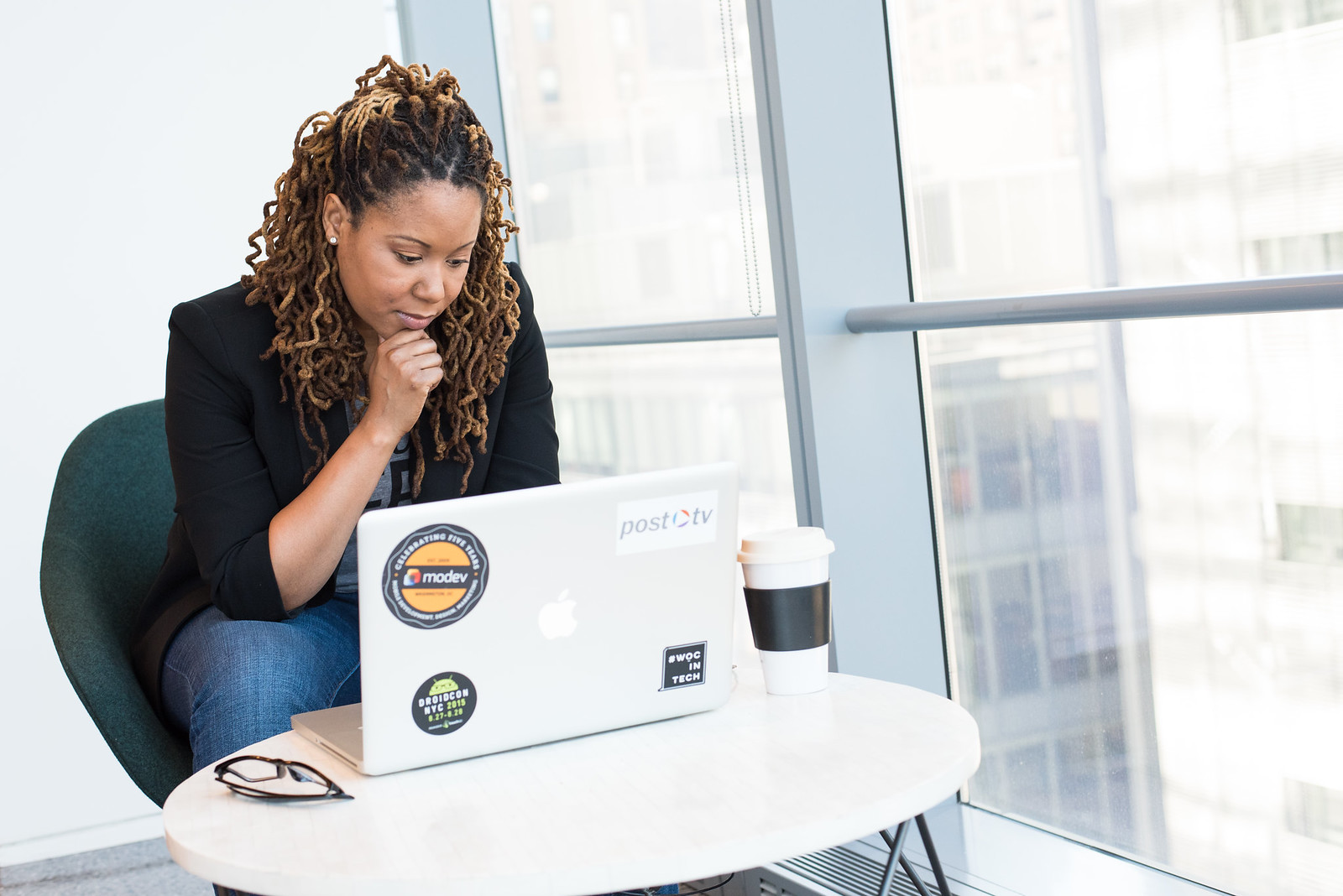 Email Marketing
E-newsletters are a cost-effective way to serve curated content to your subscribers on a regular basis. People who have signed up to follow you want to know more, so give them what they want—straight to their inboxes. You can send newsletters to share company announcements; introduce new products or services; share sales and promotions; nurture leads; and drive traffic to specific website pages.
How do you decide what to include within an e-newsletter?
There's a lot of trial and error with email marketing. You have to see which types of email subject lines are compelling to subscribers. You should monitor what people click on (and don't) within your messages. It's also important to figure out the format readers enjoy. Measure the success of each message you send, benchmarking your performance against industry standards as well as comparing past open rates and click-through rates.
Videos
Consumers not only enjoy watching videos; they prefer them. When measured against static images or text, videos come out on top with significantly higher engagement and conversion rates. Videos have a way of stopping people from scrolling, and they have the added advantage of being highly shareable because they're attention grabbers. While longer videos can work well on a YouTube channel, you might benefit from videos under a minute for other social media platforms.
What if you have no budget for creating videos?
Small business owners tend to shy away from using videos because of the cost or time involved in producing them. But customers are looking for content that shows empathy. You don't have to obsess about production quality or hire a high-priced video marketing agency to achieve your goals. A phone camera will do the trick when you're starting out. And considering 66% of people watch videos to learn about a brand or product, it's a valid way to build up your content marketing efforts.
Social Media
Pretty much everyone is on social media. Ultimately, your job is to figure out which platform your audience is on most. Gen Z and Gen Alpha are probably on TikTok whereas Millennial business professionals are on LinkedIn. (Sprout Social is a great resource for understanding social media demographics and usage if you're looking for more info.)
How do I take advantage of social media?
Once you determine the best channels for your brand, you'll want to create content that aligns with those channels. Social media provides an opportunity to tell stories that resonate with your followers. From an engagement perspective, it's your window into your followers, media outlets, industry leaders, and social media influencers. So make sure you're not only on the platform but that you're engaging in dialogue as well.
Successful social media marketing requires strategic planning, consistency, and compelling content. Staying on top of current digital and societal trends can help your brand's messages remain relevant.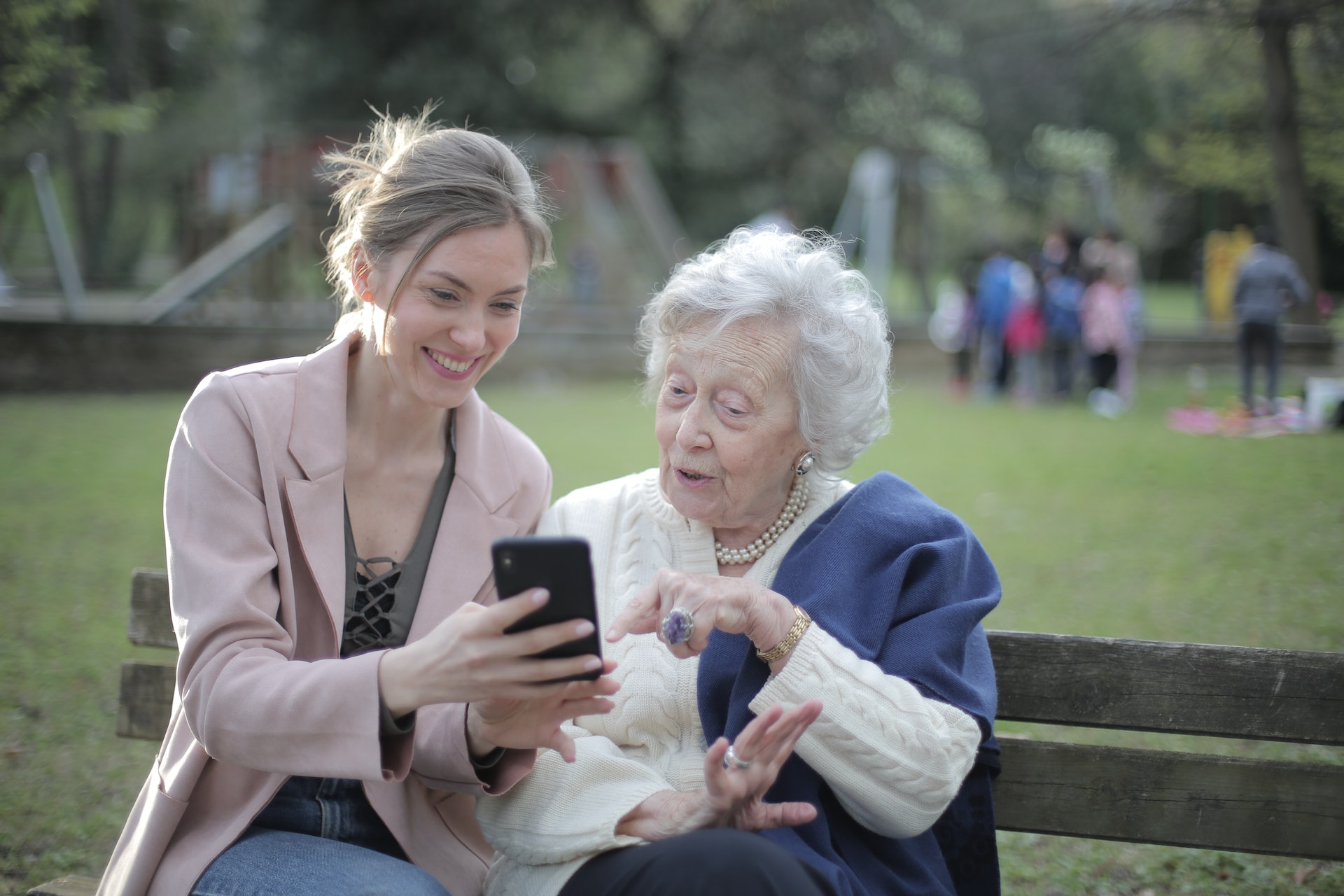 Case Studies
Case studies are in-depth narratives that provide tangible evidence of a product or service's effectiveness. If you're a software company that offers a cloud-based solution to detect HVAC equipment issues, a case study would allow you to showcase your product in action—providing real-life maintenance and energy efficiency savings. When you highlight these genuine outcomes, it builds credibility; demonstrates value; and addresses common objections and concerns that potential clients may have.
How else can case studies attract customers?
One of the best things about case studies is that you can tailor them to specific industry niches or customer segments. Well-crafted case studies can attract organic website traffic and be used by your sales team as collateral to show how your solution helped a business and encourage prospects to take the next step.
Why Content Marketing is Important
All of these content marketing formats are valid strategies depending on your business model and budget, but it helps to know why these different approaches are so important for building up your business.
Increase Visibility and Generate Leads
Content marketing serves as a driving force for attracting targeted audiences to your website. This requires two crucial components: creating content that resonates with your audience and optimizing your content for search engines through effective keywords, meta tags, and meta descriptions. You can also leverage content marketing to capture leads through online forms by offering something of value in exchange for contact information.
Establish Thought Leadership and Credibility
Showcasing your expertise in blog articles, case studies, and other resources establishes your company as a trusted authority. When you address customers' pain points and provide solutions to their challenges, you can position your brand as a go-to resource, leading to increased sales and retention.
Enhance Customer Engagement and Relationships
Content marketing adds real value to your clients' lives. Educating, inspiring, entertaining, and solving problems for people will help your business forge meaningful relationships.
Uncover Valuable Insights
Because content marketing can be tracked and measured with analytics tools, you'll better understand your audience's interests and preferences. You can take what you learn to refine your future marketing strategy.
Start as a DIY Content Marketer or With a Pro
You can start your content marketing journey on your own if your budget doesn't allow for a freelancer, agency, or collective. Set your content marketing goals, map out your keywords, and fill out a content calendar with blog ideas that you feel will differentiate your brand.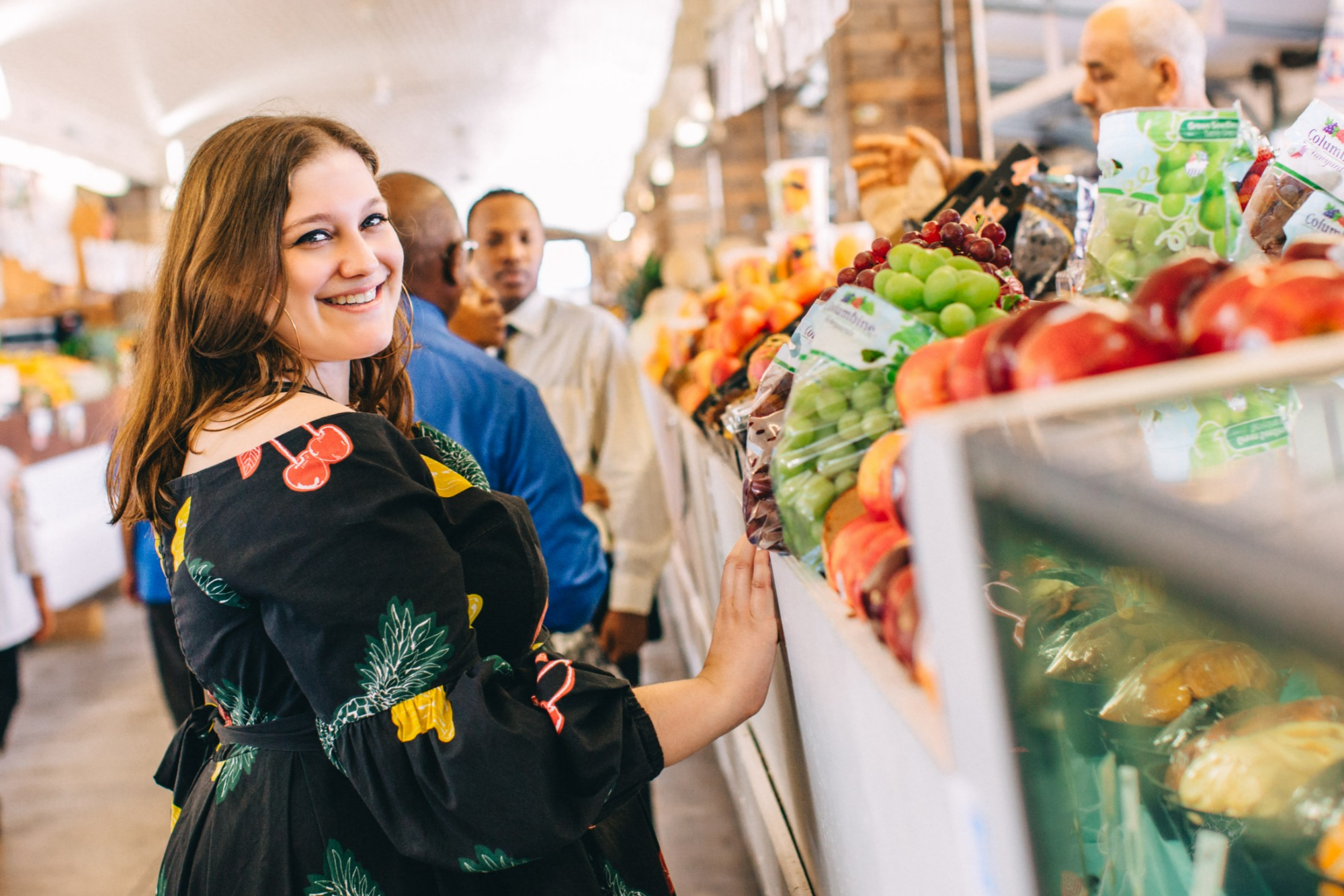 If you'd like to explore ways our collective can support your content marketing efforts and help your business grow, our team would love to chat with you. You can reach me at rebecca@thecontentcornerstone.com.