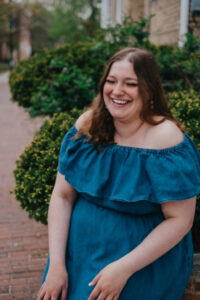 "Do it the 'Girl Scout' way," L.A. said as we stood by my car. With some creative fabric twists and turns to ensure no one in the row of houses nearby saw anything out their windows, I was able to trade out my shirt and jeans for my second outfit. My friend, Alysse Dalessandro (@readytostare), had referred me to L.A. Carr (photographer and owner of Manifest Media Haus) for my headshots that day. Navigating the uneven brick street for our secondary location was a little touch and go, but we ended up with some fun shots, many of which I look back on and laugh because of my facial expressions.
L.A. (she/they) started out in film school, so they do video shoots for their clients, but they also do still photos like my headshot shoot that day—using their artistic eye and penchant for collaboration in everything they do.
What are some of the ways traveling around the world has helped you to become a more effective photographer?
I'm always prepared for all of my shoots, but I do a lot more location research when I'm traveling since I really don't know where I'm going to be. So I have to look at: What are the traffic patterns like? What's the light going to be like? What's the best time of day to go? I have to be aware of my surroundings.
What's the most rewarding part of being an entrepreneur?
Proving your self doubt wrong—being like, "There's no way I can do this full time. There's no way I'll be able to do this." And two years fully freelance, there's a big sense of accomplishment. I did the dang thing! What you told yourself or maybe what somebody else told you…you get to prove that wrong. That's always kind of exciting.
There's something really rewarding about being able to do business on your own terms, being able to set the tone of your personal business and brand, understanding the way you'd want to be treated as a customer on the back end of things. I want to make sure I'm bringing the best customer service I possibly can.
What qualities should a business look for when they're considering hiring a photographer?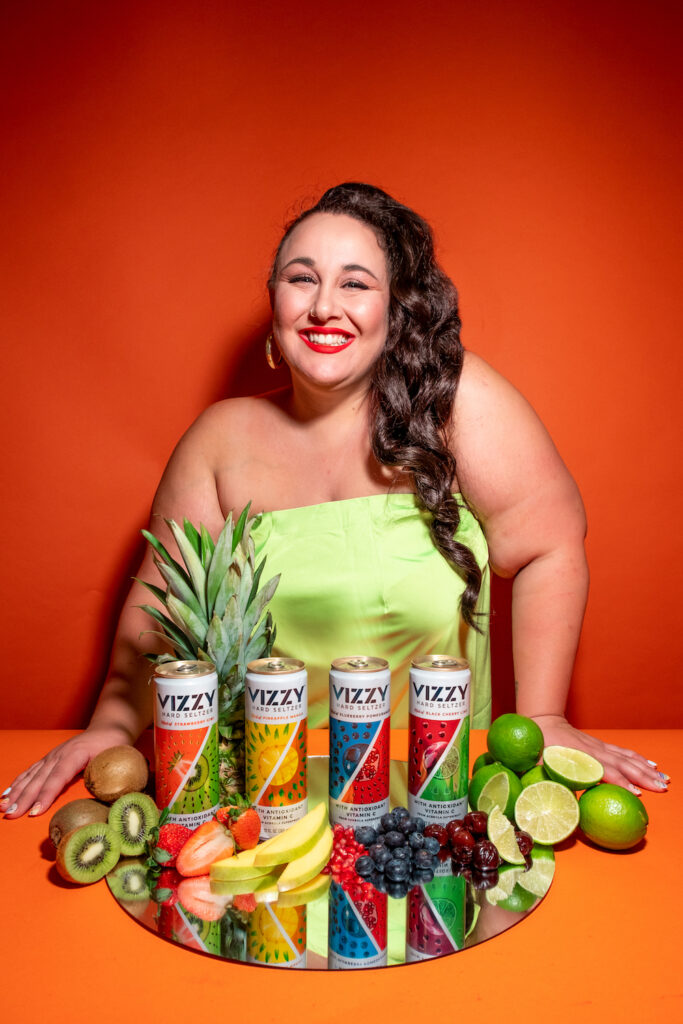 The first thing that's really important when trying to figure out, "Is this a person I want to work with?" is their communication style. Is that style something that works for you? Also ask yourself:
Are you able to have constructive discussions about expectations?

If something doesn't go quite right, how responsive are they to feedback and critique?

Are they clear and upfront with how things are going to go during the shoot?

Do they follow through?
But also too, is this a person you want to spend that amount of time with? Photography is an on-site thing, so you want to make sure your personalities gel well and that the photographer is excited about the project. And make sure that person has integrity. I know sometimes for me, things might take a little bit longer than I intended them to take. And as long as I'm communicating about that, I feel very good about it.
A lot of times people say, "What's their education background?" I don't think that's necessarily important in photography. It's about how they treat the people they're working with and what the work looks like. You don't need a doctorate in photography. It's cool if you do. I have a degree as well, but I don't think that's the most important thing I bring to the table. It's my communication, my problem solving, my experience, and my skill level. But most importantly, it's how I treat other people.
If someone says, "I really want to work with you, but I don't know if I can have a photographer take my pictures right now," what's your #1 selfie tip for them?
When it comes to taking a photo of yourself, make sure it's really well-lit. Natural light is everybody's best friend, so if you can, find somewhere close to a window where there's not direct sunlight or somewhere with a nice, sheer curtain. Trying to find diffused natural light is always your best bet when taking a selfie.
But when in doubt, ask someone to take one for you. It's always tricky trying to get the right angles if you're not used to it, so find someone to help.
Anything else that folks should know about you?
I'm a highly-collaborative person. I don't like it to be like "I'm the photographer. I'm the boss; you have to listen to what I say and what I do."
We're creating art together, and that in and of itself is a collaborative thing. I like to make sure whomever I'm working with is very involved in the process, asking them, "Do you like this? What are your ideas?" so it's not just a one-person show. I want to make sure everyone is seen and heard throughout the process.
I think that especially comes from being in the film industry; a film isn't something you can create by yourself. You get used to doing things with other people…creating this really cool experience together. I carried that into my photography business as well. I like to have that team feel to things, and I think it shows in the imagery. It takes a lot of pressure off the person on the camera end of things because they know they were involved in the process, that they helped plan it.
This series seeks to get to know our collaborators (our awesome clients) and our partners (people we refer to help our collaborators with projects that aren't our specialty)! Read our most recent chat with Gina Dalessandro of The Dalessandro Group by clicking here.